Wednesday, June 8, 2022
6:00 p.m. — 9:00 p.m.
Grand Oak Villa, Watertown, CT
Tickets:
$35 (Per person)
$315 (Table of 10)
Ticket deadline May 8, 2022
No exceptions! No tickets sold at the door.
Call (203) 591-9190 for more information.
Family-style sit-down dinner & dessert.
Raffles/Silent & Live Auctions.
Join us for a great night!
WARC will be raffling off a limited number of tickets to persons receiving services. If interested see Shelby or Caroline.
Special Guest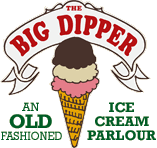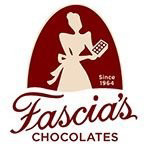 Diamond Sponsor

Platinum Sponsors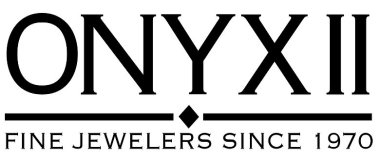 Gold Sponsors






Silent Auction Donors
8 Fifty Pizza Middlebury
A Touch of Good News Massage Therapy
adam broderick salon & spa
Ann Begley
Arby's
Aria Medical Aesthetics
Baki's Pizzeria
Beardsley Zoo
Big Y World-Class Markets
Brass City Raceway
Brooklyn Bakery
Burger King of Reidville Drive
Cavallo's Imported Italian Food
Chuck's Steak House
Courtyard Marriott Waterbury
CT Science Center
CVS
D'Amelio's Italian Eatery
David's Jewelers
Debbie's Doos Salon
Discovery Museum
Dominic & Vinnie's Pizza
Dunkin' Donuts
Edible Arrangements Waterbury
G.S. Regan Associates, Inc.
Gouveia Vineyards
Hartford Symphony Orchestra
Hartford Yard Goats
His and Hers Salon
Home Depot
Jersey Mike's Subs Mohegan Sun
Joffrey's Whole Bean Coffee
LaBonne's Markets
Landmark Community Theatre at the Thomaston Opera House
LaTavola Ristorante
Leo's Restaurants
Lily Nails II
Lime Rock Park
Louis Nichole
Marie's Jewelry
Massage Envy Southbury
Mirabelle's Italian Restaurant
Mix Prime Steakhouse Woodbury
Mohegan Sun
Nardelli's Grinder Shoppe
Nazih & Celine Noujaim
New Britain Bees
Noujaim Middle Eastern Bakery & Grocery
Noujaim's Bistro
Orchid Florist
Oriental Trading
Pepe's Pizza
Pottery Piazza Plainville
Rita Lombardi, LMT
Roller Magic
Roma Ristorante
Sacred Heart High School
San Marino Ristorante
Signature's Restaurant
Skin Care on Center Day Spa
Staples of Wolcott Street
Stew Leonard's Danbury
Stop & Shop
Subway
Sultan's Turkish Restaurant
SweetFrog West Hartford
Target
The Big Dipper Ice-Cream Parlour
The Cheesecake Factory
The Kitchen in Prospect
Tiramisu Italian Restaurant
Verdi at Western Hills
Viron Rondo Osteria
Wadsworth Atheneum
Walmart
Wendy's