Mobile Work Crews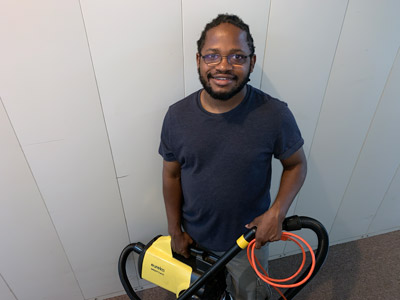 Mobile Work Crews and on-site working groups (Enclaves) provide opportunity for continuous, on-site training and support in an integrated work setting. The Supported Employment program provides job training and work experience in several areas, including:
Custodial
Housekeeping
Lawn care
Sorting
Packaging
Industrial secondary work
Quality control
Food prep
Hospitality services
Shopping/delivery Services
Office support (copying, scanning, shredding, reception, etc.)
Do you have staff shortages? Looking to hire?
For more info, call (203) 575-0707 or contact:
Individual Placement
The goal of the Individual Placement program is to place individuals with intellectual disabilities in competitive jobs within local business and industries. Participants are on the payroll of the employer and earn competitive wages. A trained job coach provides training until the individual meets the job criteria and then provides ongoing follow-up supports to the individual and the employer for as long as such services are required. Most employers quickly realize these workers are loyal, reliable and talented individuals that become essential to their team.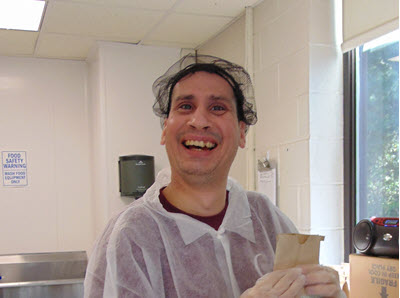 Waterbury Arc, in conjunction with the Connecticut Department of Social Services, is seeking local agencies and businesses to promote, explore, develop and implement career and volunteer opportunities for individuals we support through:
Company tours
Job shadowing
Internships
Volunteering
Community networking
The Benefits of Working with Waterbury Arc
Program participants work in a variety of community businesses, apartment buildings, offices, factories, and private residences under the supervision of agency staff. Some of the businesses we have provided services for include, but are not limited to, the following:
We have various size crews to meet your needs
Free job coaching service
Eliminates staff turn-around: We are here for the long haul
No call-outs: We'll send substitute workers of agency staff for any absences
All worker benefits paid for by Waterbury Arc
Flexible schedules
Promote pride and self-worth for the individuals we support